Near shore and offshore web design outsourcing.
Leave it to the experts.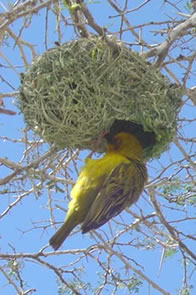 .co.ke Domain Reselling and Outsourcing; -
Almond is a Kenic Accredited .ke domain registrar. One requirement to be a .ke registrar is to have a Kenyan presence.
Almond has over the years helped international domain registrars to expand their domain portfolio by including .ke domains.
Registration is usually within one hour upon firm order.
Learn more about reselling .KE (.co.ke, .or.ke, .ne.ke, .me.ke, .info.ke, .mobi.ke, .ac.ke and .sc.ke) domain names.
Outsourcing: - The new buzz word in business management and tactical IT processes.
The main reason of outsourcing non-core business processes especially IT operations by most organizations worldwide is to achieve short-term cost-cutting goals, according to global research.
Categorized as transformation deals and enhancement deals, the key benefits of outsourcing are accelerating or improving business outcomes and significant improvement in competitiveness.
Customer concerns include data security and privacy, loss of control of their capital and crucial / sensitive customer or employee data.
They are afraid someone's job or edge might be lost; so the benefits are indeed hugely attractive, the concerns not at all to be ignored!!
The challenge therefore is to deliver the desired benefits and sufficiently address and tackle the concerns.
Almond currently provides web design, hosting, data management and maintenance services to both end users and resellers, whose core activities are in different areas such as marketing and production.
Skills
Almond has an experienced team of web developers. We are well experienced and skilled with the following technologies:
PHP / Mysql
XHTML
CSS1, CSS2 & CSS3
Ajax
XML
Javascript
Ruby on Rails
ASP, ASP.net, ASPx
Outsourcing Project Delivery
Each project is unique in nature and structure. Delivery period is agreed when the project is being evaluated and discussed.
We work with strict deadlines and in many occassions, have a habit of delivering before time.